GIL VICENTE
A fashion photographer based in Paris, who loves to click, cook & travel.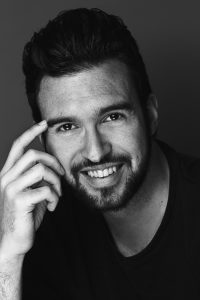 Gil Vicente est un photographe, retoucheur et maquilleur autodidacte depuis 2013. Il se passionne très tôt pour tout ce qui touche à l'art particulièrement la peinture puis la musique. C'est tout naturellement qu'il se tourna vers la photographie dès qu'il eu obtenu son premier appareil photo.
Spécialisé en portrait et mode, son style est basé essentiellement sur un travail de lumière maîtrisé ainsi que son talent pour révéler la beauté de chaque personne qui passe devant son objectif.
Grâce à sa vision moderne de la photographie et de la mode, il a réussi à créer sa touche personnelle pour des photographies simples et efficaces.
Dû à sa curiosité et sa soif de savoir, il a acquis les techniques de retouches et de maquillages nécessaires pour sublimer ses modèles lors des prises de vues, ainsi qu'un perfectionnisme pour les finitions de ses photographies pendant le post traitement.
Sa motivation et sa détermination ont fait de lui aujourd'hui un photographe polyvalent et humain doté d'un grand professionnalisme.
Gil Vicente is a self-taught photographer, high-end retoucher and make up artist since 2013. He is a real arts enthousiast, more specialised paintings and music. He naturally turned to photography as soon as he got his first photo camera.
Specializing in portraits and fashion, his style is based most of all on mastering the work of lights as well as his talent to reveal the beauty of each and every person whom come across his lenses.
Thanks to his modern vision of photography and fashion, he finds his personal touch unveils simple and effective photographies.
From his curiosity and his thirst for knowledge he acquired the techniques of high-end retouching and make-up skills necessary to sublimate his models during the photoshoot, as well as a great capacity to make the perfect finishes while he takes care of the high-end retouching.
His motivation and determination made out of him versatile and human photographer with great professionalism.